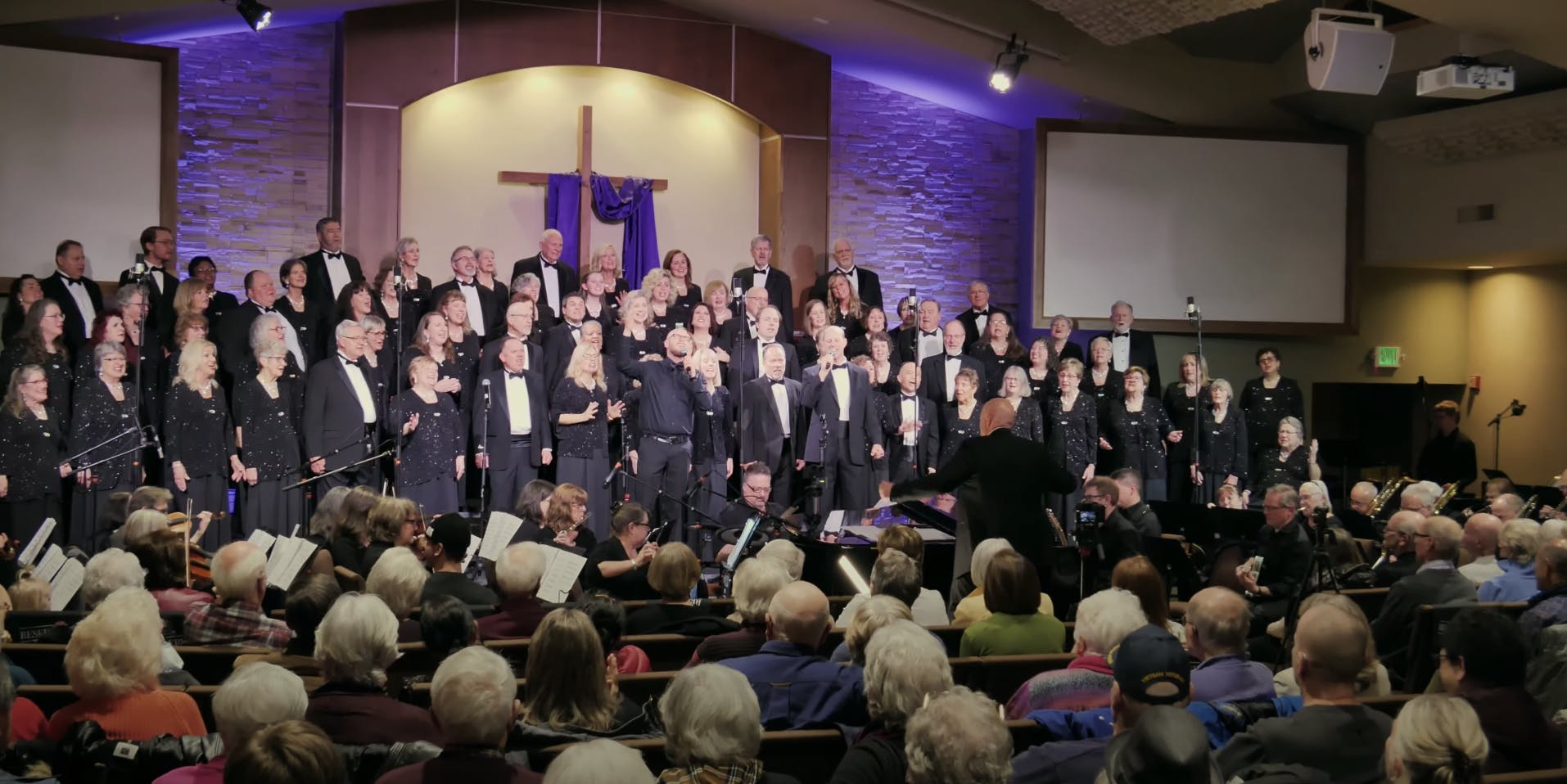 Book Mosaic Choir & Orchestra
Let us share our uplifting music with you. We'd love to partner together to make your event a success.
Our Full Ensemble Inspires & Delights
We perform participatory concerts designed to engage our audiences and inspire them to move closer to worship.
What to Know About Booking Mosaic
How much does it cost to book Mosaic?
We ask for a free-will offering for Mosaic and/or the designated charity for the event (if there is one). We are a 501(c3) nonprofit that exists to share the joy of music.
How far will Mosaic travel for a concert?
In general, we will travel up to 150 miles. We can go further in exceptional cases, but we may need to discuss travel arrangements.
How big of a venue does Mosaic need to perform?
Ideally, any venue with a 40' long by 30' deep stage gives us ample room for our ensemble — but we can adjust to most venues. If you have any questions about whether your space is large enough, please can contact us.