Sharing a Message of Love & Hope Through Music
Founded in 2006, we have been bringing people together through music for more than 15 years.
The Fellowship of Music. The Joy of Worship.
There's something uniquely special about music. It produces a singularly unique sense of joy and connection. Sharing that joy and connection is why the Mosaic Choir and Orchestra was formed.
In January 2006, the founder and conductor, Allan Skoog, told two fellow music lovers that he'd be holding a rehearsal later that month. Expecting only a handful of attendees, Allan was pleasantly surprised when 72 people attended.
The group was comprised of musicians from throughout the greater Seattle area. It spanned ten different denominations from 25 different churches. Several of the original members still perform today. And the ranks have continued to grow, with as many as 115 singers and 30 instrumentalists at a single performance.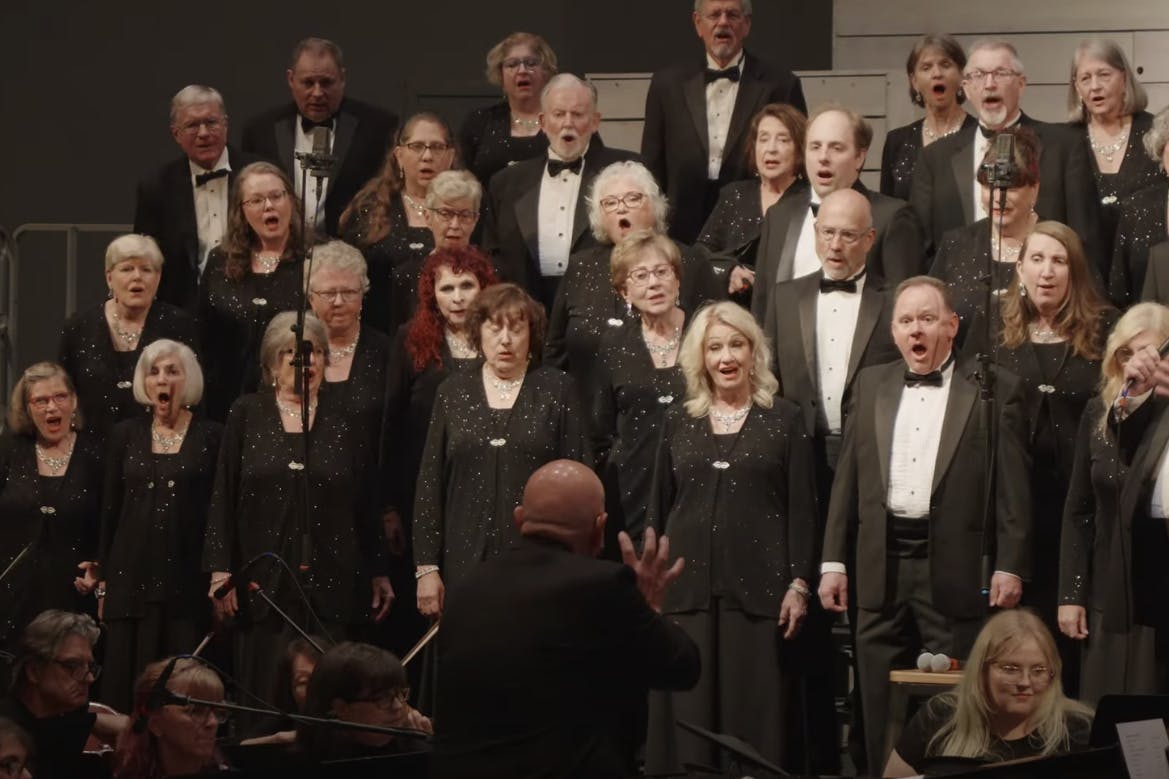 Performing Locally & Internationally
The ensemble most commonly performs at North Sound Church, Edmonds Center for the Arts, and for local fundraising. The group has also traveled to Spain for concerts.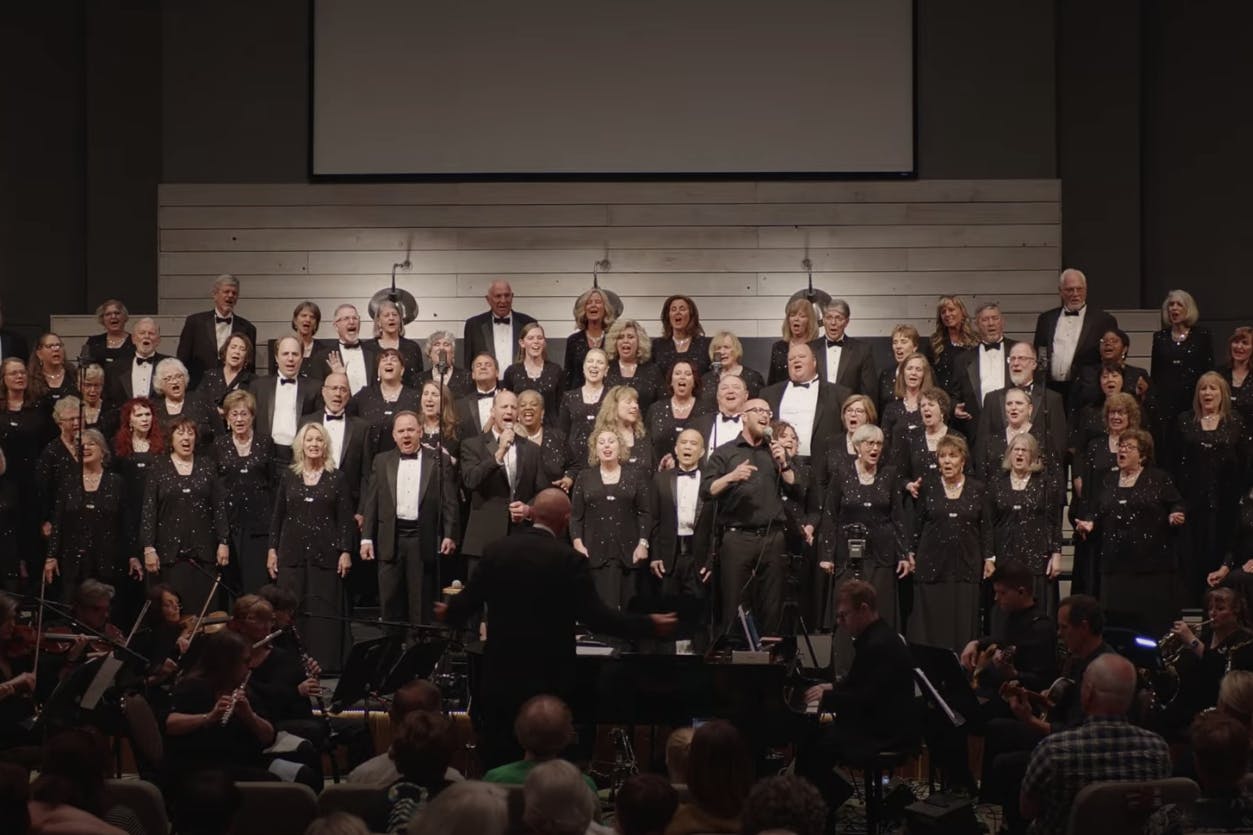 We're a Nonprofit
Mosaic Choir and Orchestra (officially Mosaic Arts Northwest) is a 501(c)3 organization. We perform primarily for fundraisers and holiday concerts. Any funds that are collected are used for the express purpose of performing.
Conductor Allan Skoog
A man of faith. Allan is also a loving husband, devoted father, dotting grandfather, great grandfather and a worshiper through music. Allan Skoog is all this and more.
His music-based career began in 1970 when Allan became the worship pastor at Westgate Chapel. In those early days, he served on a volunteer basis while running a successful contracting business. But in 1982, Allan and his wife Kathleen took a leap of faith and moved into ministry full-time.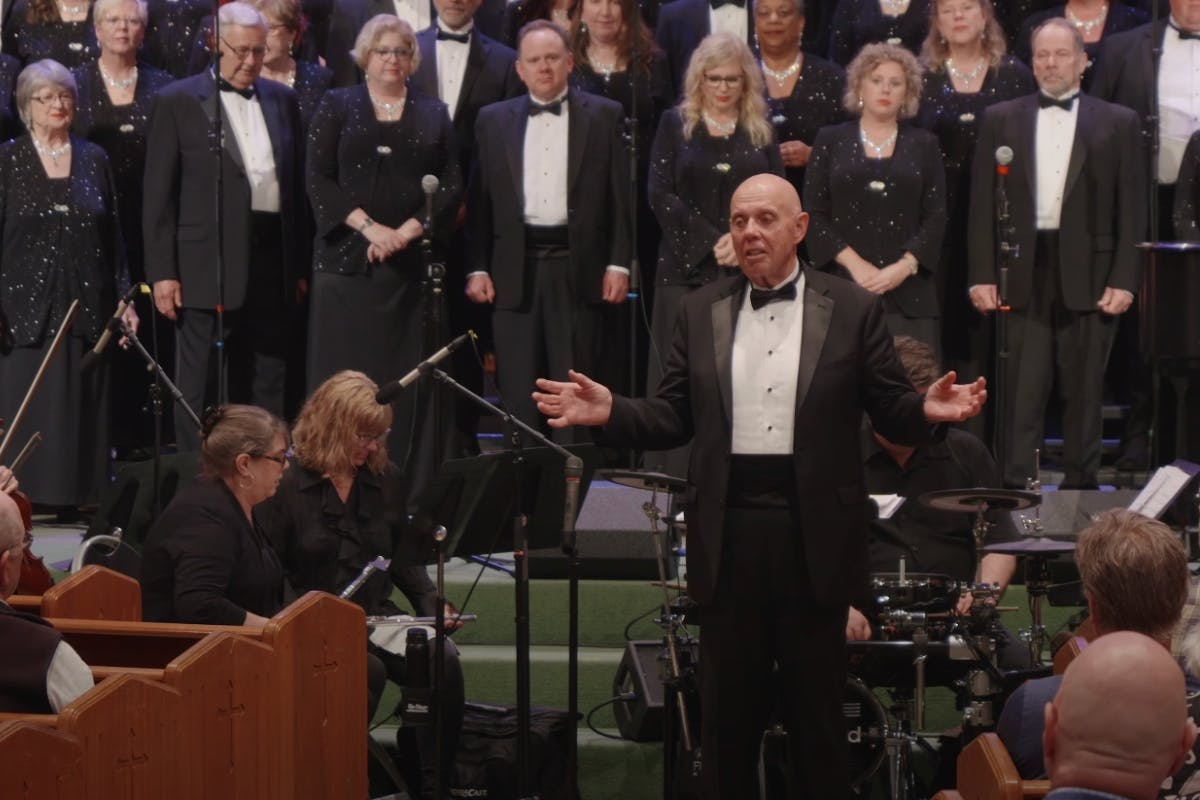 They raised their three beautiful daughters in Shoreline while Allan continued to serve as worship pastor and music director. During the 20-plus years at Westgate, the church grew from 80 to 1,200 parishioners. Allan began studying choral conducting under Dr. Gary Bonner, formerly Dean of Music at Azusa Pacific University and California Baptist University.
As empty nesters, Allan and Kathleen eventually moved to Edmonds. Allan became the music director at North Sound Church. Though Allan has since retired, the church still serves as the homebase for Mosaic Choir and Orchestra. 
Outside of music, Allan devotes most of his time to family — including three daughters, 11 grandkids, two son-in-laws, and three great grandchildren. An avid water skier, he spends the summer months enjoying time on the lake during family vacations. His winter sport of choice? Praying for sun.